Windy Hollow Black Tea 
"Nature in your cup"
We are very pleased to be able to offer our special handrolled BlackGold.
Our beloved tea plants are growing slowly without any fertilisers and only nourished with natural Perthshire soil and Springwater. Grown here and made here at Windy Hollow Farm.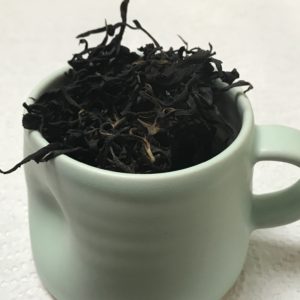 Enjoy this special hand rolled tea. Only the most delicate leaves are chosen and our tea is made over a  3-day period using traditional tea making methods. This results in a unique delicate black tea. You will love the experience!
Small amounts of WindyHollow BlackGold are available from Eteaket in Edinburgh and directly from WindyHollow Farm for those wonderful tea fans on the waiting list. Next year in 2019 you can also pop into Postcardteas in London to get some. Let us know if you would like to join the waiting list. Best tea wishes  – hello@windyholloworganics.co.uk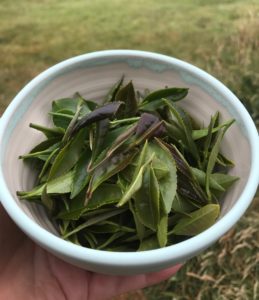 Organic tea leaves from the camellia sinensis tea plant grown from seed at WindyHollowFarm in beautiful Perthshire.