WindyHollow Tisanes
Allow us to introduce our Tisanes made with love and dedication to nature, health and taste.
Wonderful Chamomile (matricaria recutita)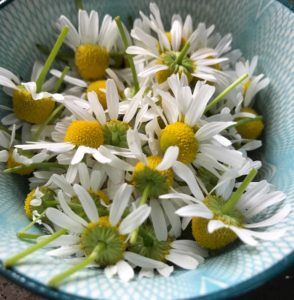 This beautiful and delicate plant grown organically here at Windy Hollow Farm is harvested by hand, gently dried and made into a wonderful herbal tea for you to enjoy. It is said to have many health benefits and is a wonderful choice when looking for caffeine-free tea enjoyment.
Available to order in selected stores or directly from WindyHollow Farm.
Cleansing Nettle (urtica dioica)
Grown organically at Windy Hollow Farm and dried naturally to retain all the goodness of the plant for you to enjoy.
Order this tisane directly from WindyHollow Farm and enjoy its many benefits for health.