Special events
Windy Hollow Organic Bronze Tea Leaf tour 2019/2020
What a wonderful little tour we did with these gorgeous Bronze Tea Leaves created by the lovely Hanna Varga from Ashleaf in London. Hanna did an art residency last summer at Windy Hollow learning about tea and how the beautiful camellia sinensis grows. She then chose a number of tea leaves to create her gorgeous Tea Bronze Leaves.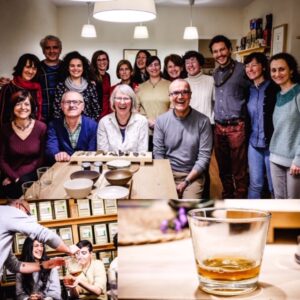 Many wanted to see and touch them so we decided to do a little tea house tour with events at the lovely Postcardteas in London in November 2019, at friendly and welcoming Eteaket in Edinburgh in December and a final stop in very special Madrid at Te Valle Gourmet.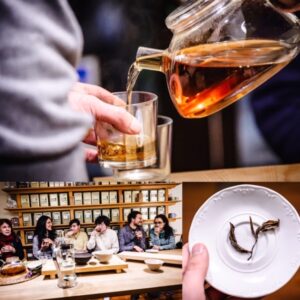 What a wonderful experience meeting tea fans and also sharing my BlackGold tea with everyone. What a pleasure. Wonderful memories.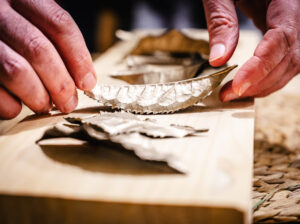 Special Guest at WindyHollow on 10th August 2018.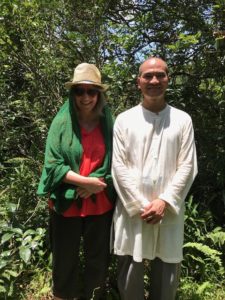 We are pleased and excited to welcome Mr Kao from Taiwan. He is well known for his divine teas and Wild Tea Plantation. He is a supporter of natural and wild tea growing and for him this means allowing other plants and animals to live and exist next to and all around his tea plants and trees without intervention. His tea trees are old and have seen many harvests. Come and join us for this very special day.
During his workshop Mr Koa will share with us his love of tea growing and his mastery of tea making. We will of course then also have a chance to enjoy some of his very special teas. He makes white, green and black tea and of course Oriental Beauty. Normally all of his tea is sold right away to customers in China its therefore quite special that we will be able to taste some of his beautiful teas here at WindyHollow.
The workshop will run from 10am to 4pm. The cost per person is £150 and spaces are limited to 20. The funds will finance Mr Gao's trip and will also help to pay for a translator. Included is also a homemade veggie lunch. We look forward to spending this wonderful day with you.
Contact Monica hello@windyholloworganics.co.uk to book your space.
Collaborations
We are very pleased to work together with individuals, organisations and companies who share our very high standards and belief in all things organic. We are committed to supporting healthy ecosystems with as little human intervention as possible using organic growing methods.
If you are interested in working with us or any collaborations please do get in touch we look forward to hearing from you.
Best wishes from the Windy Hollow Farm team.